The curve of the silver dangle evokes the impression of a sailboat heeled over in the wind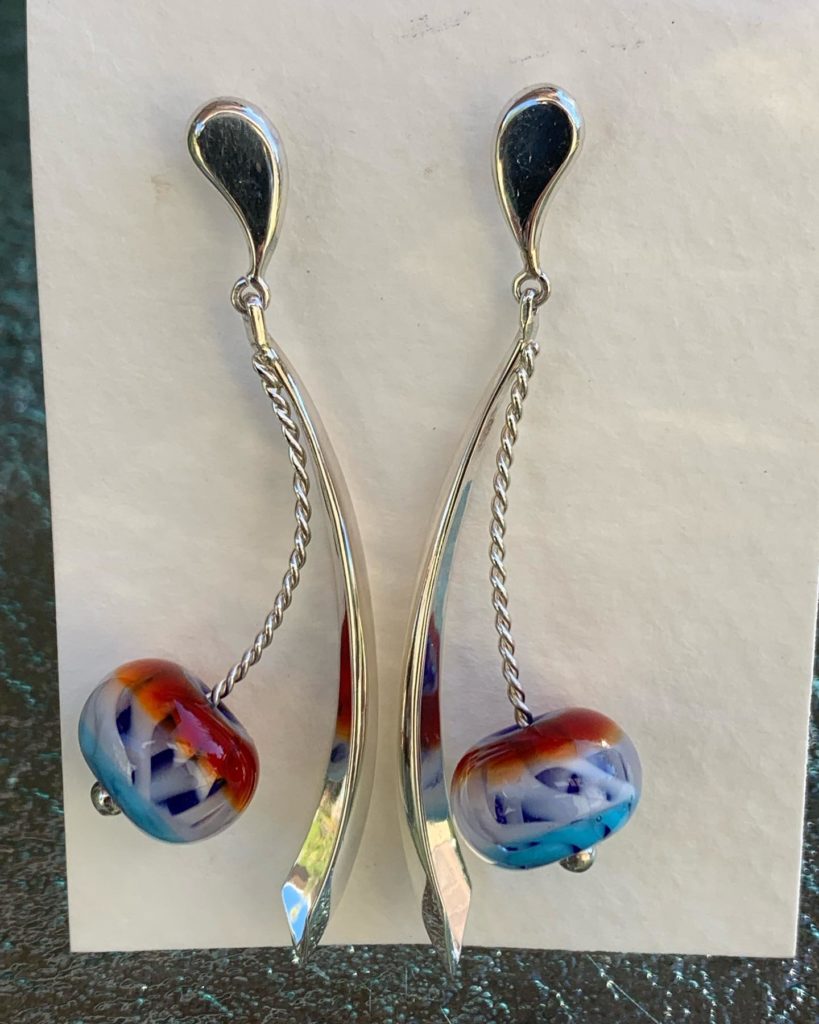 Look closely at these handblown glass beads hovering beside long sterling silver dangles. Do they remind you of sailboats in motion?
Inquire for price.
Want to match the color of your favorite Sail Racing Team? The beauty of knowing a custom jeweler is that I can go to the artist who makes these glass beads and order them in any color for you.