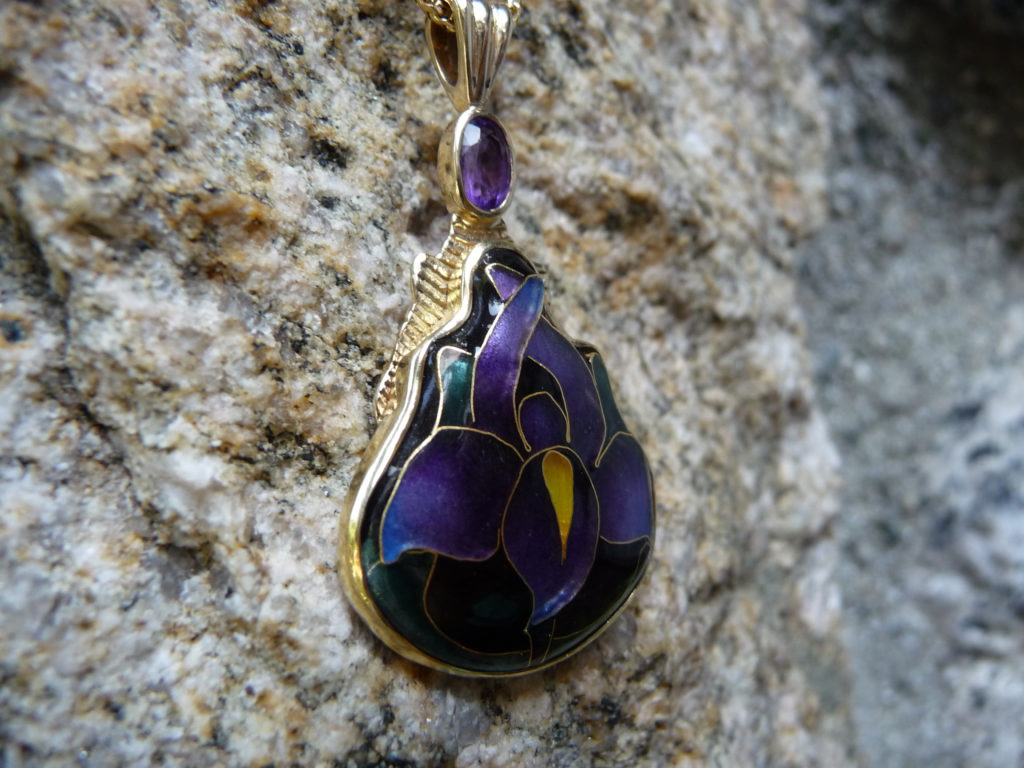 In this commissioned piece, a talented friend of mine that I have worked with for many years came to me with an enameled purple iris of hers to set in a pendant. I designed a setting for her beautiful enameled piece that incorporated the organic forms from the cuttle bone casting technique, which I felt really highlighted the natural beauty of the subject. I accented her enameled piece with a bezel set oval faceted Amethyst that you can see at the top of the pendant.
What a success; the colors of the gemstone and the texture of the cuttle bone casting combine together with Ligia's enameled iris to create a stunning pendant.
Previously during her career in miniature work, Ligia and I have worked as a team. Her talent for enameling paired with my metal work has created some very stunning art pieces. I have worked together with other artists as well, setting their creations to complete the design.
If you are also an artist and have ideas for working together, don't hesitate to contact me with a proposal.