Moorsinite stone elegantly balanced with a citrine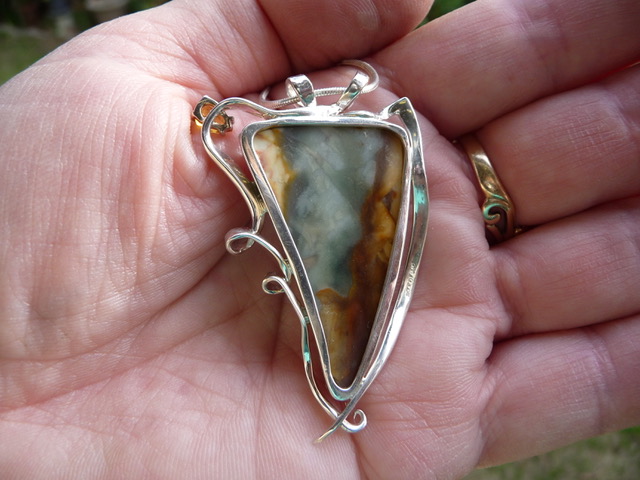 Elegant balance achieves show-stoping beauty…
Ribbons of silver gently accentuate the curves of this triangular moorsinite stone. A citrine balances in the corner, tantilizing the movement of your eye.
I bezel set this shield style Moorsinite stone and surrounded it with a curling ribbon of sterling silver. I accented the corner of the piece with a pear shaped yellow citrine for off balance charm.
Priced at $350. Unsurprisingly, this show stopper found a home very quickly and is SOLD.
While this piece has SOLD, we can always design a similar one together! Contact me!