Moorsinite stone elegantly balanced with a citrine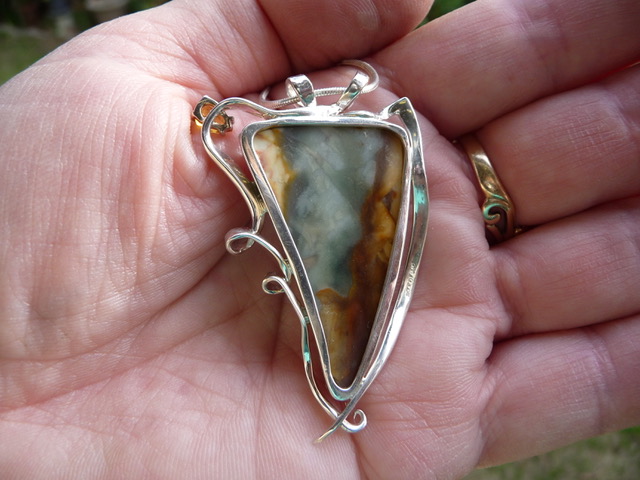 This show stopper found a home very quickly. I bezel set this shield style Moorsinite stone with a ribbon of sterling silver and an accent of a pear shaped yellow citrine up in the corner. Price $350.
Note: This piece has SOLD (5-31-2016), but we can always design a similar one together!